Mid May Update: Technicals
BNBUSDT makes up 46% of Binance coin trading and the weekly chart faces some struggles after a long time of steep ascent. As you can see below, BNB invalidated the ascending trendline on the weekly and then bounced off of he first support at $19.30. It is hovering around $23.45 right now.
Considering that market is completely focused on bitcoin's fight with the newly conquered height, altcoins are rotting on the racks and waiting for their season to commence. While that wait goes on, BNB and other altcoins slowly lose value to BTC and go back to their all time lows. Entering BNB right now still might be a good idea as BNB was on of the rare coins that actually outperformed bitcoin this year and by a huge margin: 92% up on bitcoin and whopping 309% up in USD since 2019.
Once bitcoin consolidate at new heights, BNB is primed to be one of the first altcoins to see money entering it and fueling another week or two of blistering gains.
You can see that is managed to stick around the ascending trendline while forming a bullish hammer candlestick – the Hammer formation is created when the open, high, and close are roughly the same price. Also, there is a long lower shadow, twice the length as the real body.
When we zoom into the daily, we can see more detailed BNB behavior. Last green candle was on May 4th and it was downhill up to May 11th when the tides turned and last 3 days BNB closed in green, while rebounding of the support at $19.30. Right now, it needs to claw back and close above the uptrend line (black) before we can call it a bullish reversal and make entry positions.
However, combined with lots of fundamental price drivers brewing in the pipeline, BNB is bound to leap upwards in similar fashion like in Q1 of 2019.
One thing to bear in mind is the turbulent and erratic nature of bitcoin – a sudden thrust up or slide down is always on the cards which would invalidate this and all other analysis and predictions. In such cases, market is shaken up with most traders exiting altcoins and entering bitcoin positions, especially in the initial phases of bitcoin pumps. So it is always good idea to keep a close eye on bitcoin's behaviour before opening a long or a short on any other coin in the market.
Should this happen, stop by again to check out our updated charts and thoughts.
Social Metrics
BNB's sentiment score, measured by the market analytics firm Predicoin, paints a very positive picture.
Predicoin
wraps its analysis up into a single simple indicator known as the SentScore, which
is formed from the combination of five different verticals: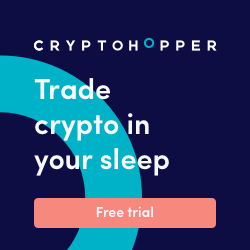 News
Social
Media
Buzz
Technical
Analysis
Fundamentals
Interpreting
the SentScore's scale:
0 to
2.5: very negative
2.5
to 4.0: somewhat negative zone
4.0
to 6.0: neutral zone
6.0
to 7.5: somewhat positive zone

7.5
to 10: very positive
Tron currently has a Sentscore of 6.1, with Twitter, Reddit and even search engine queries all trending upwards for BNB.

Mid May Update: Fundamentals
To assess fundamental health of a project, we used the FCAS metric. FCAS is a comparative metric whose score is derived from the interactivity between primary project lifecycle fundamentals: User Activity, Developer Behavior, and Market Maturity.
There are a few sub components which provide data to each fundamental:
User Activity is comprised of Project Utilization and Network Activity
Developer Behavior is comprised of Code Changes, Code Improvement and Community Involvement
Market Maturity is comprised of Liquidity and Market Risk. Market Maturity has less than 5% impact on a project's overall FCAS.
FCAS ratings are on a 0-1000 point scale with a corresponding letter grade. Break points are based on standard deviations in the underlying component distributions.
900 – 1000 is marked as S for superb. 750 – 899 is marked as A for attractive. 650 – 749 is marked as B for basic. 500 – 649 is marked as C for caution. And finally, below 500 is marked as fragile. You can read more about it here.
Binance coin has been ranked as the B category – basic with overall 738 points as of May 7th. By far the strongest metric that contributed to this score is user activity that got 833 points, followed by market maturity with 744 and developer activity that had 738 points. So, BNB doesn't fare well under this valuation model as its development front lags behind on other two aspects of the valuation equation.
Below are some of the most important news
around the project in the last 30 days.
Last week news broke that Binance has launched its own Binance Chain as a precursor to the unveiling of its decentralized exchange, the BinanceDEX. The launch of Binance chain sets the stage for the transition of Binance from being a company into becoming a community.
Binance delisted Bitcoin Satoshi's Vision (BSV) following Craig Wright drama.
Binance Coin is among 16 default cryptocurrencies supported by Samsung Galaxy S10.
Below is our long-term forecast where we cover general market movements and sentiment shifts before delving deeper into the specific predictions for BNB.
Binance Coin Intro
Binance exchange was launched much later than it competitors but the team behind charismatic CEO CZ, swept the market and its competitors and won the hears to millions of traders, making it one of the largest and most trusted crypto exchanges today.
The exchange's revenue model is primarily driven by trading fees with the maximum fee being 0.1% per trade. A variety of discounts are available to the standard 0.1% fee from periodic promotions, volume based discounts, and most notably use of the Binance token (BNB) to pay fees.
Currently, users that pay trading fees with BNB receive a 25% discount, with that number halving each year until it is phased out in 2021. To complement fixed fee trading Binance has been exploring maker-taker trading as another potential option for order execution.
Binance pre-mined a total of 200 million BNB tokens prior to its public launch on July 14, 2017 and they intend to buyback and burn 50% (100 million BNB) of the pre-mine token supply over time resulting in a long-term fixed supply of 100 million tokens once the buyback is complete. Buybacks are scheduled to take place quarterly funded by 20% of Binance's profits.
Year in Review
Increasing cryptocurrency adoption is one of Binance's key goals and in 2018, they added no less than 50 partners who have adopted BNB into their ecosystems. The Binance Coin now has some of the most versatile use cases, including paying for flights, hotels, or just coffee. You can even use it as collateral for loans.
BNB Roadmap for 2019
Binance Chain mainnet is planned to go live, with Binance DEX as the main service that will run on top of it. The BNB blockchain will be governed by dPoS consensus of 11 nodes that will reach "decentralization" through pBFT, similarly to NEO blockchain.
A DPoS-based blockchain counts with a voting system where stakeholders outsource their work to a third-party. In other words, they are able to vote for a few delegates that will secure the network on their behalf. The delegates may also be referred to as witnesses and they are responsible for achieving consensus during the generation and validation of new blocks.
The Binance Coin (BNB) will be swapping from the Ethereum blockchain and move to its main net after the DEX launches during the first part of 2019. The Binance Coin was launched in 2017 raising $15 million and it is currently based on the ERC-20 standard.
Binance Coin (BNB) will play an integral role on the new blockchain and decentralized exchange. This token can be used to pay for exchange fees, and doing so will allow investors to receive a discount on the cost of their trade.
General Market Movements and Sentiment Shift
The downfall of altcoins that were mainstream media darlings at the start of the year, BNB among them, can be attributed, in part, to novice investors getting scared off once the bear market kicked in with a vengeance. Every resurgence of bitcoin in recent period, was met with the, for the most part, inability of altcoins to rally with it. Reason for that can be rookie investors learning from their mistakes, while smart money that was previously watching from the sidelines has begun to enter into bitcoin.
These entities weren't about to buy BTC when it was trading at an all-time high, but they'll take a look now, having missed the boat the first time around. None of them, it seems, are interested in altcoins however, despite the fact that many are trading at a 5x discount. Institutional investors may be cautious, but they're not foolish.
What does the ICX future look like?
Some altcoins will continue to have some speculative value for the foreseeable future. But just like the now infamous tulips, the hysteria will eventually subside. We are already witnessing the first phases of that slide and even though most of the bag holders react emotionally to articles that criticize their coins, I am just observing the developments on the market. You better start emotionally detaching yourself from your "great sounding" coin because if goes nowhere, ideas are worthless without execution and real users that see value in the project.
Our BNB Price Prediction for 2019
BNB, as the rest of the market, is tied at the hip of bitcoin's price action. If bitcoin embarks on another bull run, BNB can hope for one as well. Since that is very unlikely, don't expect much to change for BNB price-wise in this year. So 2019 will be a year of boring sideways action with minor bitcoin ignited jumps and slumps.
In general:
The main currency in cryptocurrency markets is Bitcoin and given this, altcoins tend to fuel Bitcoin runs and Bitcoin tends to do the same in return. Given this relationship, Bitcoin price movements (or lack thereof) tend to effect altcoin prices.
When Bitcoin goes up swiftly, it will likely:
Suppress or depress altcoins as money flows into Bitcoin;
Or, take altcoins along for the ride
In cases when Bitcoin plunges, it will likely:
Depress altcoins as money flows into fiat;
Or, cause altcoins  to boom as money flows into them, but this is rarely the case.
When Bitcoin moves sideways, it will likely:
Cause altcoins to mimic that as traders wait for a clear sign on the direction of the market;
Or, cause altcoins to flourish as traders look for returns in altcoins and try to get favorable trades in terms of BTC pairs.
What does ChainLink future look like? See our LINK Price Prediction 2019
To summarize, Bitcoin is the focal point of the crypto market in many ways, and with BTC trading pairs on every exchange, the gravity of Bitcoin is hard to evade.

The majority of projects will fail — some startups are created just to gather funds and disappear, some would not handle the competition, but most are just ideas that look good on paper, but in reality, are useless for the market. 
Vitalik Buterin, co-founder of Ethereum said:
"There are some good ideas, there are a lot of very bad ideas, and there are a lot of very, very bad ideas, and quite a few scams as well"
As a result, over 95% of successful ICOs and cryptocurrency projects will fail and their investors will lose money. The other 5% of projects will become the new Apple, Google or Alibaba in the cryptoindustry. Will BNB be among those 5%?
Considering their parent company is Binance exchange's rapid expansion and growth, BNB token is almost a safe bet when it comes to surviving.
The token itself is borderline security and this regulation incertitude could be the biggest threat for the otherwise bright future of BNB token.
Considering the well thought and designed token economy with ever decreasing total supply, BNB has a lot of room for price growth. It is one of the rare coins that is actually recording new highs despite the prolonged bear market in cryptocurrency world.
Binance states that they are going to use BNB for other projects that could generate value. You could use it to participate in new ICOs on Binance Launchpad.
No new BNBs are going to be issued (or at least, not for now). There is no verifiable information on who bought BNBs in the ICO or who currently holds it, but if Binance continues growing at the current rate, people always have the economic incentive to buy BNB to save in fees in the first years.
As the number of Binance users grows, so will the number of BNB token holders – which would lead to increased demand and subsequently to price rise. Binance already reports to have around 2.5 million users per month which is a solid base for their token stability.
Barring any huge incidents like hacks or regulation clamp down on Binance exchange, BNB token is one of the rare coins that looks like a good investment right now, even though it already recorded a huge jump in prices this year. Considering that the hype of Binance mainnet and DEX launch is still in its initial phase and BNB token playing a central role in the whole story, BNB token definitely has a lot of room to go up, perhaps even entering top 4 coins, right behind the untouchables: BTC, ETH and XRP.
Market prediction for Binance Coin BNB Price 2019
With the market being completely unpredictable, forecasting the cryptocurrency price is really more of a gamble and luck rather than a data driven guesstimate.
Let's throw a glance at the eminent publications and personalities, and their predictions regarding the BNB price, which will give us another point of view to consider:
Wallet Investor
Walletinvestor is a popular website that does technical analysis-based price predictions of various cryptocurrencies. According to them, BNB is expected to go only modestly up to $16.18 in one year.
Trading Beasts BNB Price Prediction
TradingBeasts algorithm is traditionally much more optimistic in its forecasts but not when it comes to Binance coin – it sees BNB dropping to $8.53 by December 2019 which means it will do an almost 2x drop from its current price.
Cryptoground
Cryptoground predicts that BNB might fall to $6.10 by the end of 2019. They even added their version of BNB price prediction 2024, where they stated that BNB might reach $28 by 2024.
DigitalCoinPrice
Digitalcoinprice gave a slightly positive prediction saying that by 2019 end, BNB might be just a shred more valuable than now – $26.23 per coin.
BNB Future: 2020, 2023, 2025
BNB Price Prediction 2020
BNB Price Prediction 2020
BNB destiny is completely dependent on the success of the Binance exchange. Considering Binance is still looking strong, adding more and more services – BNB token's future looks bright which could lead to prices at least double than the current ones. So BNB token in 2020 might hover around $30 per token.
BNB Price Prediction 2023
BNB Price Prediction 2023
If BNB survives to see 2023, that would mean Binance is still strong, crypto user numbers are increasing which would all lead to the token being worth at least 10-100x than its hitherto all time high. That would mean BNB would cost $150+ per coin.
BNB Price Prediction 2025
BNB Price Prediction 2023
Similar to 2023, if BNB actually survives to see 2025,that would mean Binance is still strong, crypto user numbers are increasing which would all lead to the token being worth at least 10-100x than its hitherto all time high. That would mean BNB would cost $150+ per coin.
Realistic BNB Price Prediction
Realistic BNB Price Prediction
Predicting prices of novel, highly volatile and risky asset classes is a thankless task – best answer is no one knows. Educated guess is that realistic BNB price for the foreseeable future is somewhere around its current price of $15 per token.
---
Join Our Telegram Channel

CaptainAltcoin's writers and guest post authors may or may not have a vested interest in any of the mentioned projects and businesses. None of the content on CaptainAltcoin is investment advice nor is it a replacement for advice from a certified financial planner.
The views expressed in this article are those of the author and do not necessarily reflect the official policy or position of CaptainAltcoin.com

(Excerpt) Read more
Here
| 2019-05-13 23:26:15